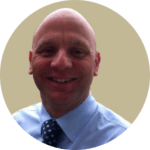 If you have a property, planning or project management requirement then Pethen Consulting has a solution to meet your personal or corporate needs. We have over 33 years of sustained and highly successful technical and organisational service delivery in both the private and public sectors.
With a genuine passion to understand your individual needs and provide clear advice that successfully balances competing priorities. Delivering optimised and pragmatic solutions, Pethen Consulting can maximise the opportunities available to you or your organisation.
David Pethen has a collaborative and professional style which enables him to effectively establish rapport with his clients and he is comfortable working with people at all levels.
Pethen Consulting's key areas of activity include: